Personalized training
Expand your knowledge and grow professionally in the field of your specialty with world-renowned doctors.
At Barcelona
Face-to-face training in prestigious hospitals in Barcelona.
Rooms individually designed for each attendeee
With Degree
Accrediting documentation with the scientific endorsement of professors belonging to the main scientific societies of each specialty.
What is Fellowship Barcelona?
Fellowship Barcelona is an educational platform for face-to-face and individualized training stays, with a practical program aimed at doctors in the surgical environment who seek to expand their knowledge and grow professionally in the field of their specialty.
The training program is carried out in person, in hospital centers located in the city of Barcelona and its area of influence.
We are convinced that the best way to broaden the knowledge of surgical techniques is to be at the side of the expert surgeon while performing them, and may even participate in them. That is why Fellowship Barcelona offers programs of in-person stays with the best specialists in each surgical area to be able to share knowledge during surgical procedures.
These stays are individually designed for each attendee, adapting the content of the program according to the required needs. In this way, an improvement in surgical knowledge is achieved, which the assistant can later apply and develop during their usual clinical practice.
What will you get at the end of our courses?
The founders and collaborating professors are members of the main scientific societies of the specialty, and members of the academy of the Spanish Arthroscopy Society. At the end of our courses and satisfactory completion of the final evaluation, you will be able to receive our Barcelona Fellowship certificate, endorsed by our teachers and collaborators.
Likewise, once the courses are finished, in addition to maintaining access to the training content of the web, a communication channel is created with the professors and founders to solve doubts about their practice or comment on clinical cases, and create connections and collaborations between the fellows , the professors and the societies or centers where the fellow comes from, such as research work, communications, webinars or online or face-to-face training in their countries of origin depending on availability.
Discover the latest events in which we have participated, the latest courses and the latest news from our fellowship.
Latest news
https://fellowshipbarcelona.com/wp-content/uploads/2023/04/unnamed-1.jpg
2048
1536
adminfb
https://fellowshipbarcelona.com/wp-content/uploads/2021/02/header_logo_fb-300x78.png
adminfb
2023-04-05 12:37:36
2023-04-05 12:37:37
Dr. Ramamurthy from India with the professors in our Dermatology program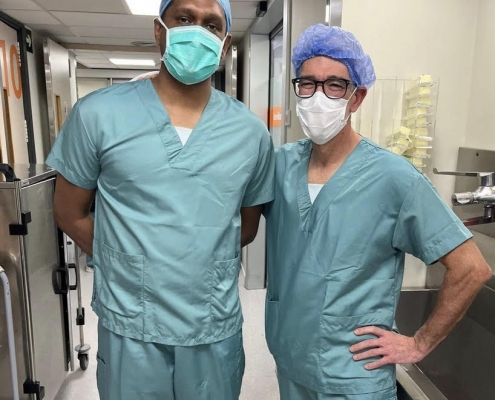 https://fellowshipbarcelona.com/wp-content/uploads/2023/04/unnamed-2.jpg
995
818
adminfb
https://fellowshipbarcelona.com/wp-content/uploads/2021/02/header_logo_fb-300x78.png
adminfb
2023-04-05 12:26:28
2023-04-05 12:30:53
Dr. Ravindra from India has enjoyed in the shoulder program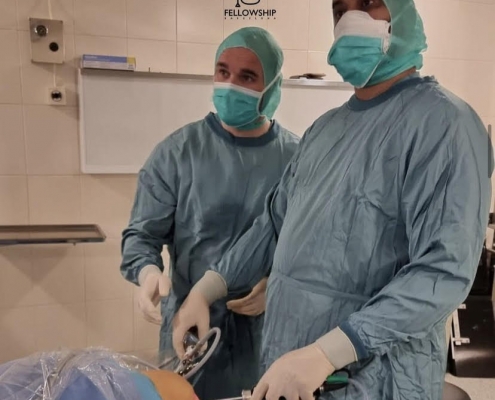 https://fellowshipbarcelona.com/wp-content/uploads/2023/04/unnamed-3.jpg
810
828
adminfb
https://fellowshipbarcelona.com/wp-content/uploads/2021/02/header_logo_fb-300x78.png
adminfb
2023-02-10 12:41:00
2023-04-05 12:42:14
Dr. Haidar from Germany participating in the surgeries with his professor from the knee program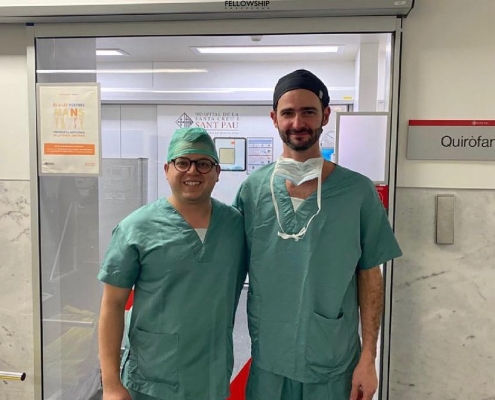 https://fellowshipbarcelona.com/wp-content/uploads/2023/04/IMG_2915.jpg
817
828
adminfb
https://fellowshipbarcelona.com/wp-content/uploads/2021/02/header_logo_fb-300x78.png
adminfb
2023-01-05 12:36:00
2023-04-05 12:42:40
Dr. Flores from Mexico participating in surgeries